Self-Adhesive Stabilizer Products
---
Self-Adhesive Backing/Stabilizer For
Durkee Cap Frames, EZ Frames & SturdiFrame Products
Manufacturer's Statement
"A self-adhesive, clean and easily processed backing material (special non-woven fabric) coated on one side with a solvent-free environmentally-friendly dispersion adhesive. It is designed for cold setting of wovens and knitwear, to be gentle on embroidery and to enhance the embroidered pattern on image. Not hazardous to health, no special disposal required, workplace stays clean."
---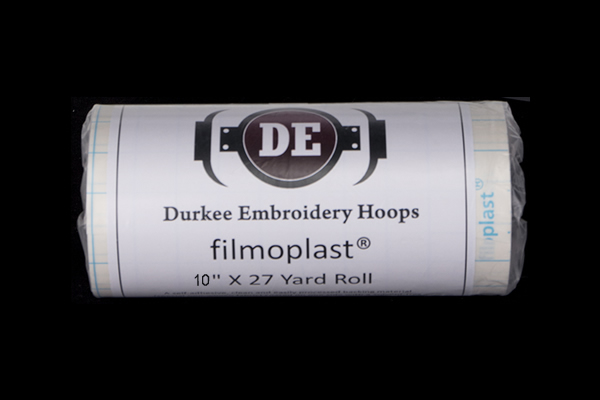 Item# Filmoplast Small Roll
Desc: Filmoplast 10" x 27 Yards
$49.95 Per Roll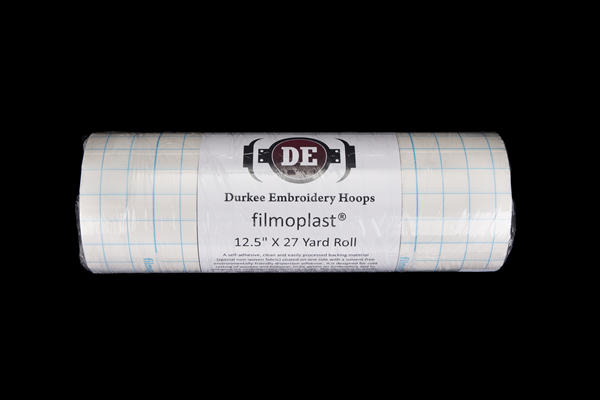 Item# Filmoplast Medium Roll
Desc: Filmoplast 12.5" x 27 Yards
$69.95 Per Roll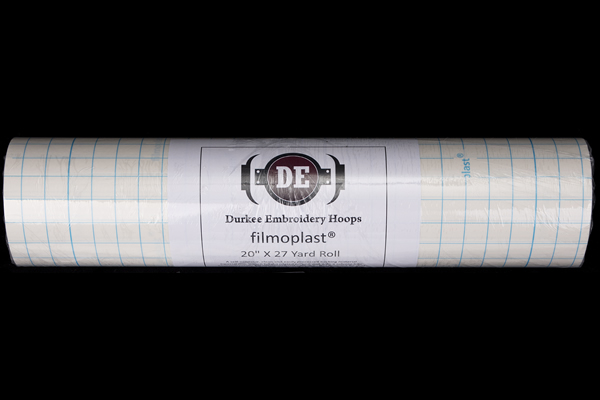 Item# Filmoplast Large Roll
Desc: Filmoplast 20" x 27 Yards
$99.95 Per Roll
---
Item# Filmoplast 8" x 8" - 20 Pack
Desc: Filmoplast 8" x 8" Die Cut - 20 pieces Per Pack
$19.95 Per Package
Item# Filmoplast 8" x 8" - 50 Pack
Desc: Filmoplast 8" x 8" Die Cut - 50 pieces Per Pack
$27.95 Per Package
Item# Filmoplast 8" x 8" - 100 Pack
Desc: Filmoplast 8" x 8" Die Cut - 100 pieces Per Pack
$49.95 Per Package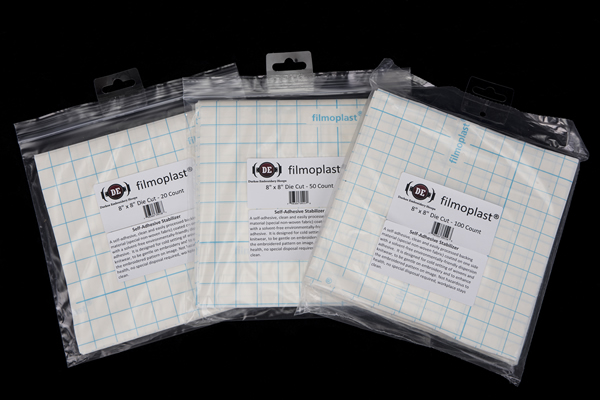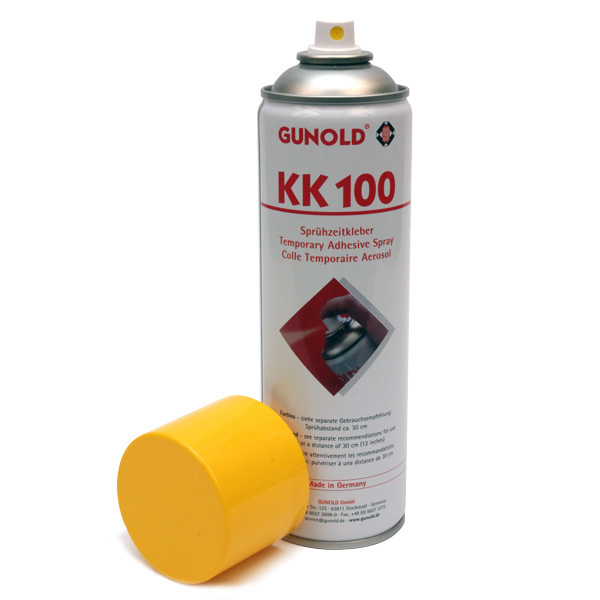 KK100 Temporary Spray
Adhesive 18 Fl. Oz.
$12.95 per can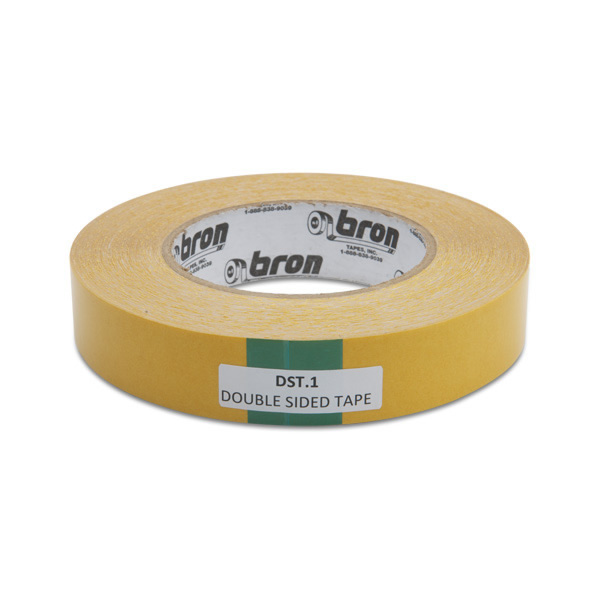 Double Sided Tape with excellent holding strength for many projects
$24.95 per roll
---
Cleaning Your Frames
Prior to using your frames apply a light coat of Orange Oil, Citrus Oil, Goo-Gone or similar product (found in most home centers and hardware stores) to the back of the frame and wipe off. This leaves a very light film of the residue behind so the sticky backing releases easier. Most importantly, remove the sticky backing from the frame as soon as you complete your project by pulling it off slowly. The longer it remains applied the tackier it becomes and the harder it is to remove.
Take the excess you removed and make a ball with the sticky portion facing out. Then, dab the frame to remove any remaining adhesive residue. Another method is to let the frame soak in a sink overnight with a small amount of dish washing detergent. Use just enough water to cover the bottom of the frame and not damage the label on top of the frame.
If you have excess residue you can use a PLASTIC paint scraper or PLASTIC scouring pad or Magic Eraser. NEVER use anything METAL to scrape the frames. Each frame has an anodized coating that seals the aluminum frame and you should never scratch the frame.