Multi Position SturdiFrame
---
Most embroidery software we know of allows the embroiderer to create a Multi Position hoop to "split a design". That technique divides the design into two parts - an "A" part and a "B" part. Insert the Multi Position frame into the "A" arms of your machine and stitch part "A". When the machine finishes part "A", remove and rotate the frame 180 degrees. Insert the frame back into the "A" arms of and stitch the "B" part to complete your design. See video above for demonstration.
---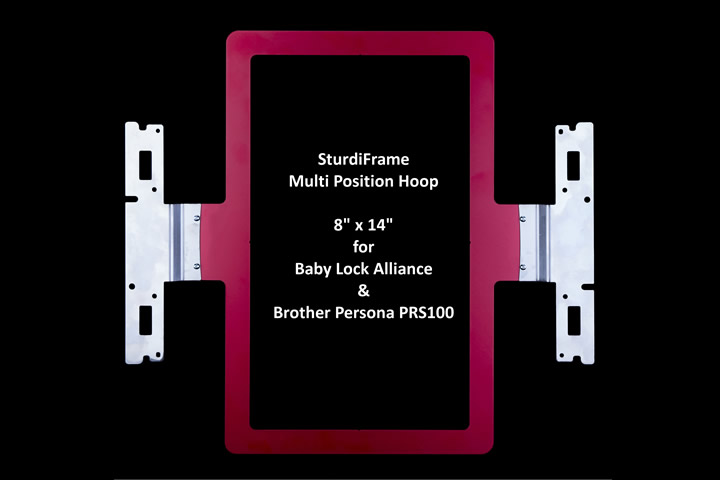 SFMPH 8" x 14"
8" x 14" Multi Position SturdiFrame Split Design Hoop Only for Baby Lock Alliance & Brother Persona PRS100
MSRP $229.95
Now only $189.95
Save $40 and receive Free Shipping in USA
Buy Now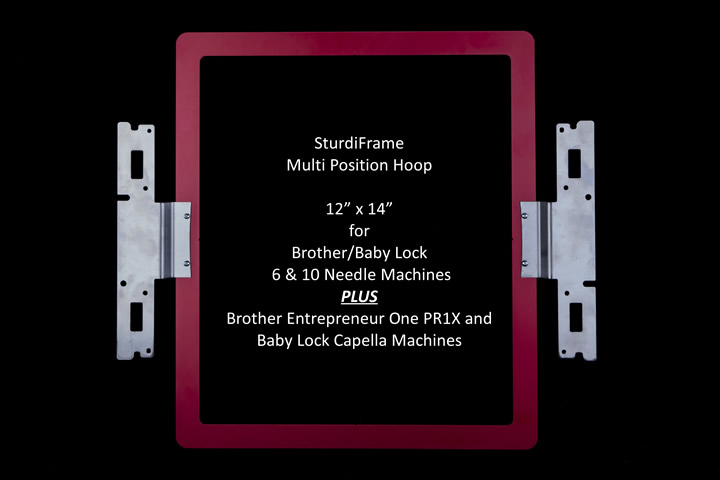 SFMPH 12" x 14"
12" x 14" Multi Position SturdiFrame Split Design Hoop for Baby Lock Capella and 6 & 10 Needle Machines and Brother Entrepreneur One PR1X and 6 & 10 Needle Machines
MSRP $239.95
Now only $199.95
Save $40 and receive Free Shipping in USA
Buy Now